The comeback
When lockdown descended in early 2020, the marathon world ground to a halt. In the Age Group World Rankings, we have begun to see the green shoots of recovery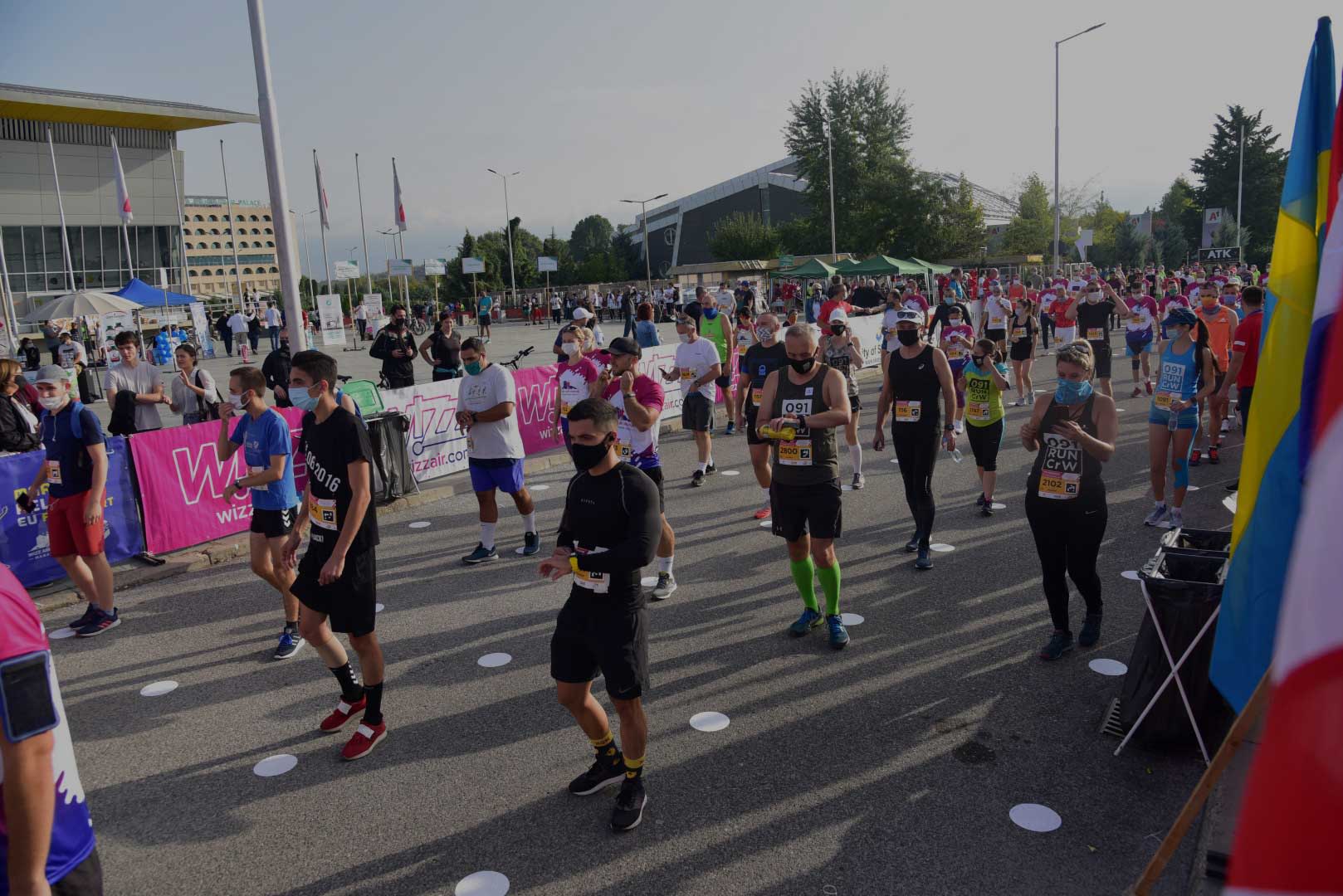 The AbbottWMM Wanda Age Group world rankings hit pause in March as events around the world were postponed or cancelled.
The inaugural AbbottWMM Wanda Age Group World Championships is now set for 3 October, 2021 and will feature the top age group runners from both the first and second edition of qualifying. The best of the best will descend on London for a marathon that will definitely be worth waiting for.
As in-person events are slowly coming back in certain parts of the globe, we spoke to a few of our age group runners who've had the chance to race for real again, and checked in with some of the event organizers to understand the challenges they faced in getting runners back to the start line….
Jolita Kurtinaitiene of Lithuania put her world championship place on ice having qualified last year, but that's not stopping her rising up the second edition of the leaderboard in the 45-49 age category.
She explains: "Many runners dream about getting their six stars and one of the hardest to get the chance to take part in is London. So as soon as I heard about the Age Group World Championships I became determined to be a part of it and finally reach for that star and represent my country. The added responsibility of running for Lithuania really motivates me to go out there for a great result."
She's been able to continue her running throughout the pandemic as she lives close to a forest so social distance running in the woods has been easy to do. She had been staying in shape hoping to run in London this year so when plans changed, Jolita headed to Finland last month to take part in the Helsinki City Marathon.
Jolita said: "When London got postponed I checked for any other races I could use to check my preparation. Finland was the safest country to travel to without self-isolation rules for Lithuanian visitors so I had a great run among the picturesque lakes and was very happy to finish as fourth female and first in my age group. Racing in person really creates a vibe that makes me feel like I am flying!"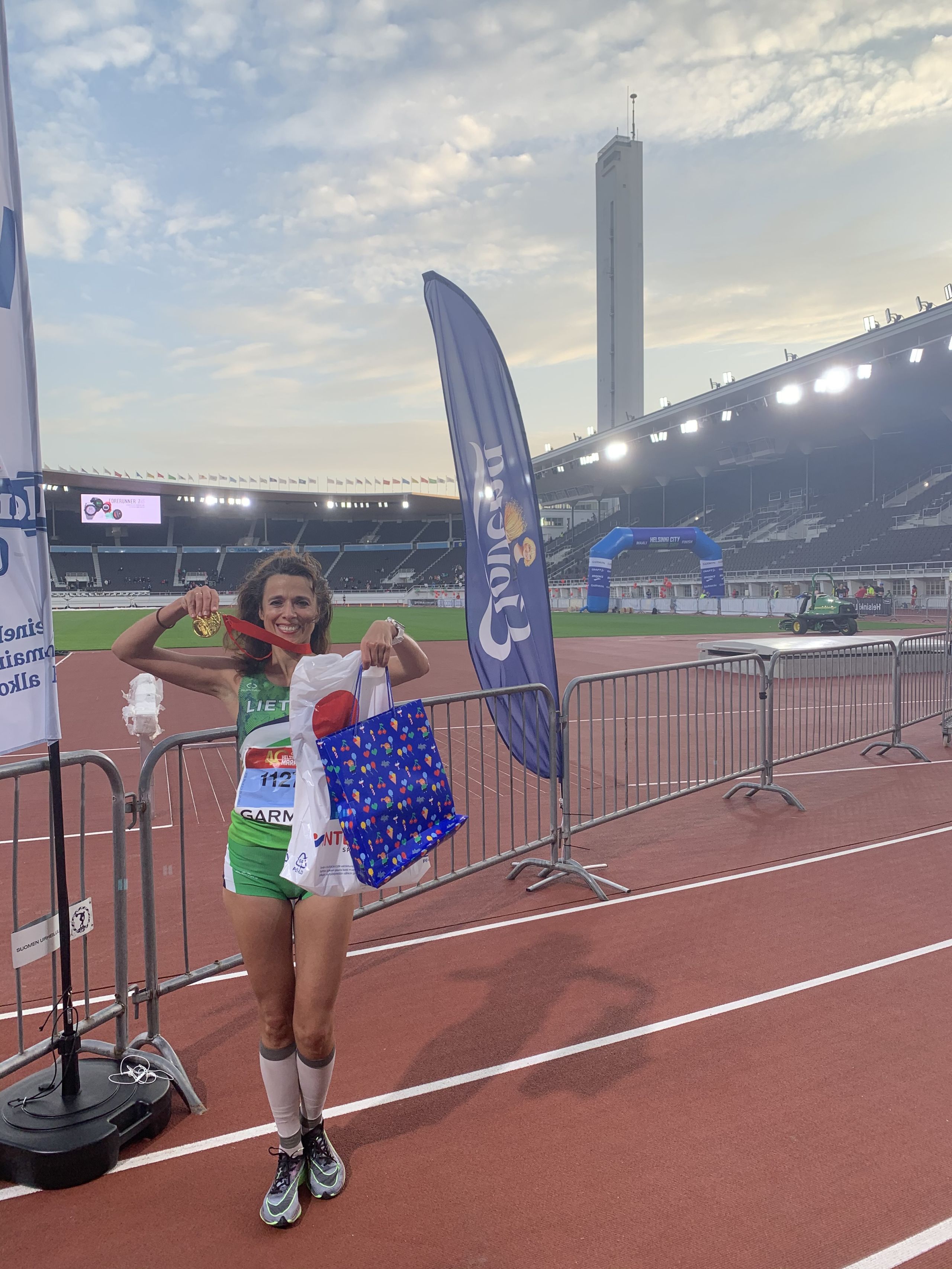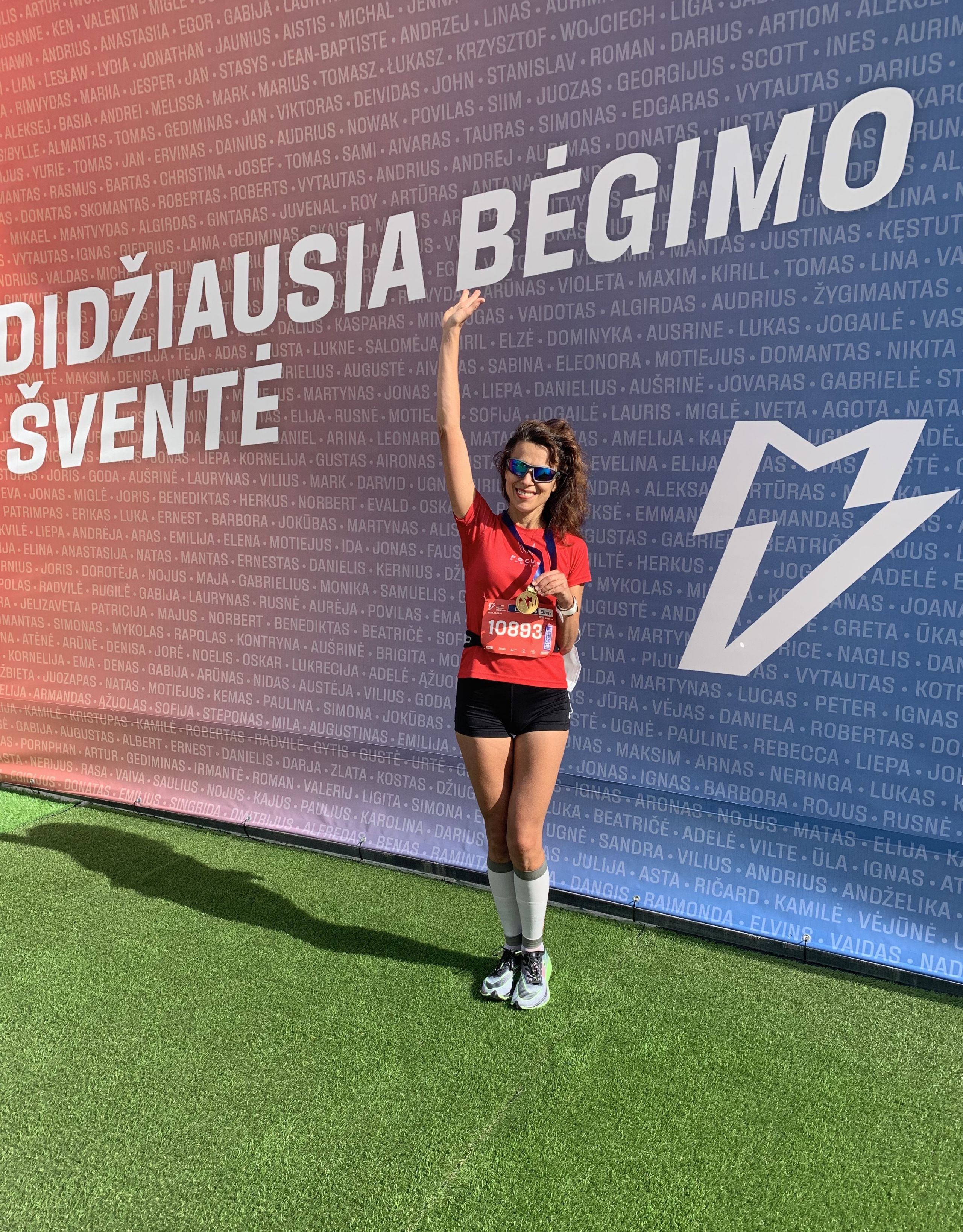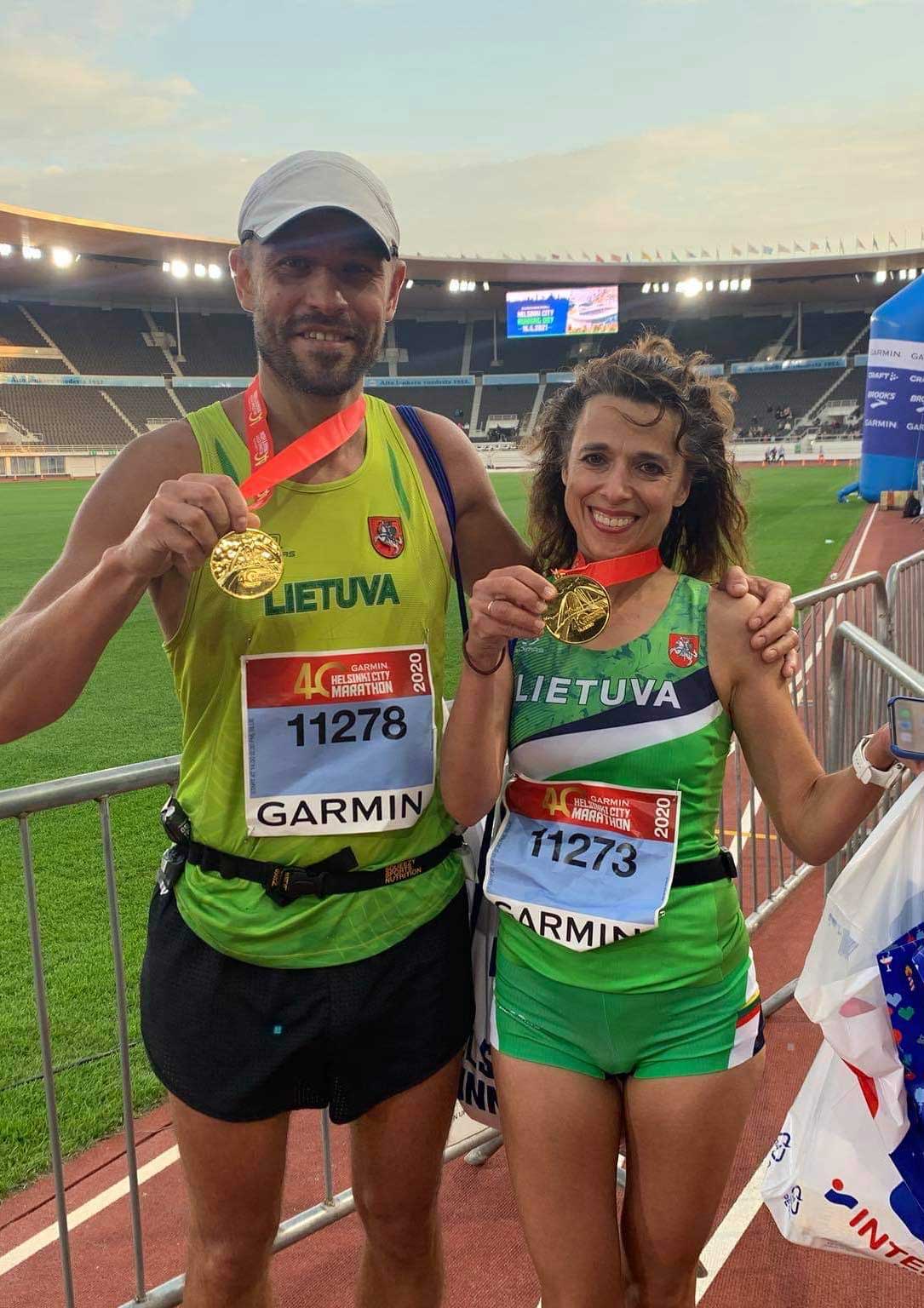 Another runner who secured their place for the world championships during the first round of qualifying is Erik Bergersen of Norway.
"It's always been a dream of mine to run in the London Marathon and now with this extra boost of representing Norway really gives me a lot of inspiration and drive to train for the next 11 months," he explains.
The change of routine due to COVID was hard for Erik, like so many. "The motivation gradually disappeared as more and more races were canceled," he says.
"I maintained two-thirds of the training I would normally have had at the same time as I eased back on the hard training sessions. This summer things opened up for smaller events so I ran a local marathon in August. My form was surprisingly good and I won the race with a new course record."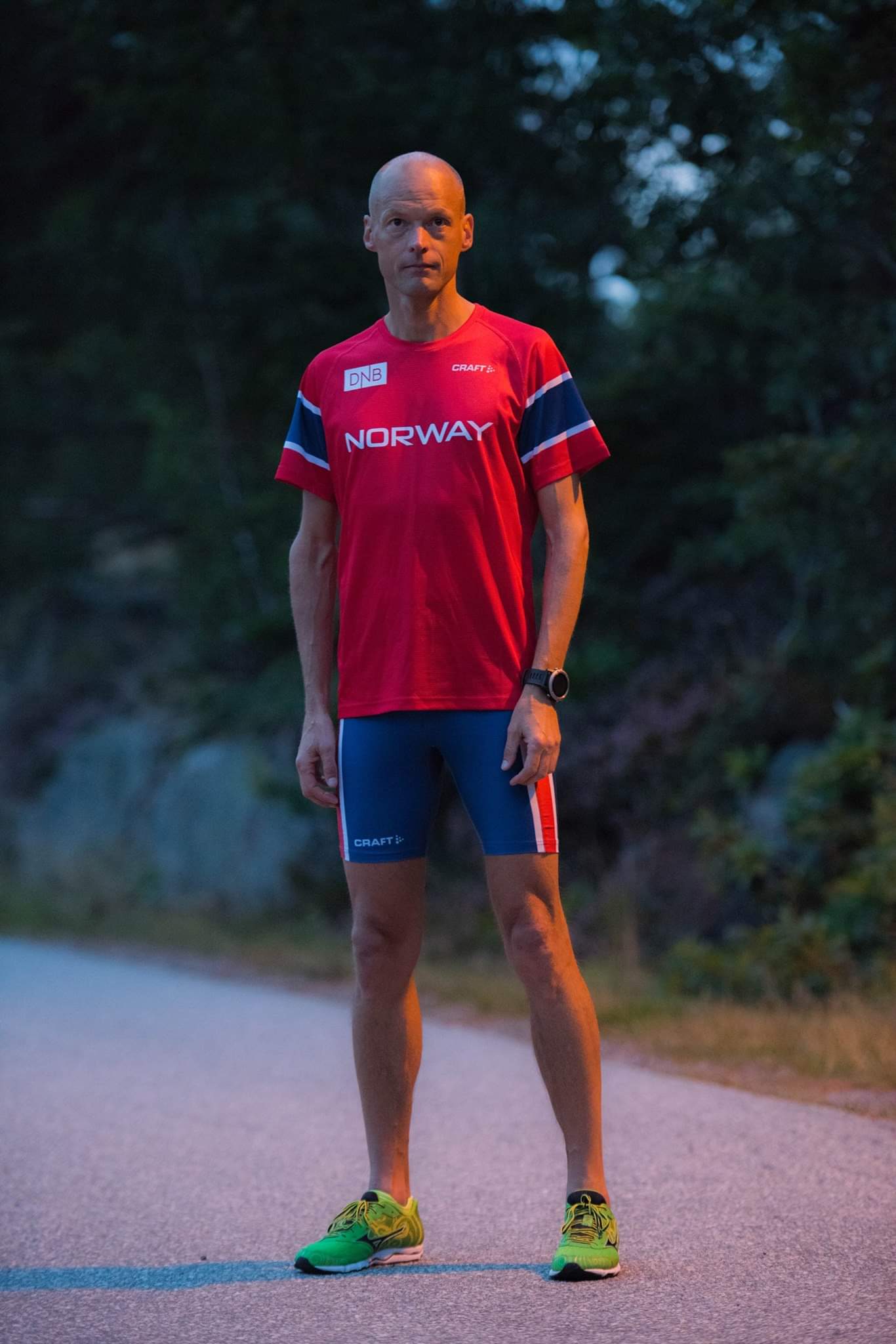 A few weeks later Erik toed the start line for the Stavanger Marathon – one of our AbbottWMM Wanda Age Group World Rankings qualifying events.
For Erik this marathon was a very special moment for him: "I love to compete, but I also love training for a specific race. Standing on a starting line with other runners is very satisfying and this is of course was reinforced when we have had to wait for so long."
We also caught up with the Race Manager of the Stavanger Marathon, Johannes Økland, to understand what it's like for events who are doing all they can to put on safe and successful races again.
"We had to split our planned events over two days, the half then the full marathon and skipped the 5km and the kids race this year," he says.
"We were limited to 200 participants for each event and followed the government restrictions carefully, setting runners off in groups to ensure the last runner was out on the looped course before the first runner would pass the finish line.
"We are proud to have been able to offer a quality event and good experience for our runners, with tight regulations and proper safety measures in place. Our runners all seemed really happy as for most of them, it was their only race all year."
Looking ahead at how racing may look in the months to come, Johannes adds: "We hope to be able to organize events in the future like we used to. There will certainly be some new rules and regulations that will remain forever but we are hopefully moving in the right direction in Norway.
"My advice for organizers around the world: follow the guidelines given by your authorities, and do the very best that you can."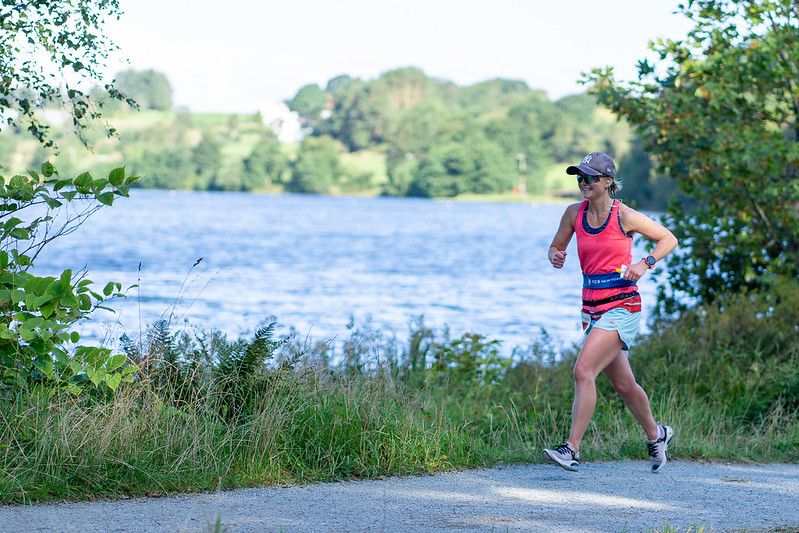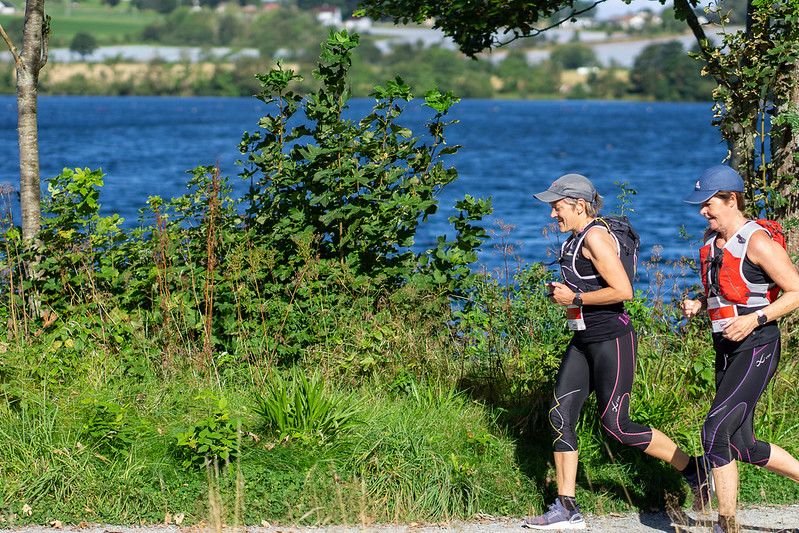 One woman hoping to run in London next year for her eighth time, but the first time as part of a world championships, is Christine McCarthy from the United Kingdom.
"Running is now a part of who I am," she says. "I love training and coaching at my local club, Pontefract AC. COVID has devastated the racing calendar this year but I personally haven't lacked motivation, though I know many others have."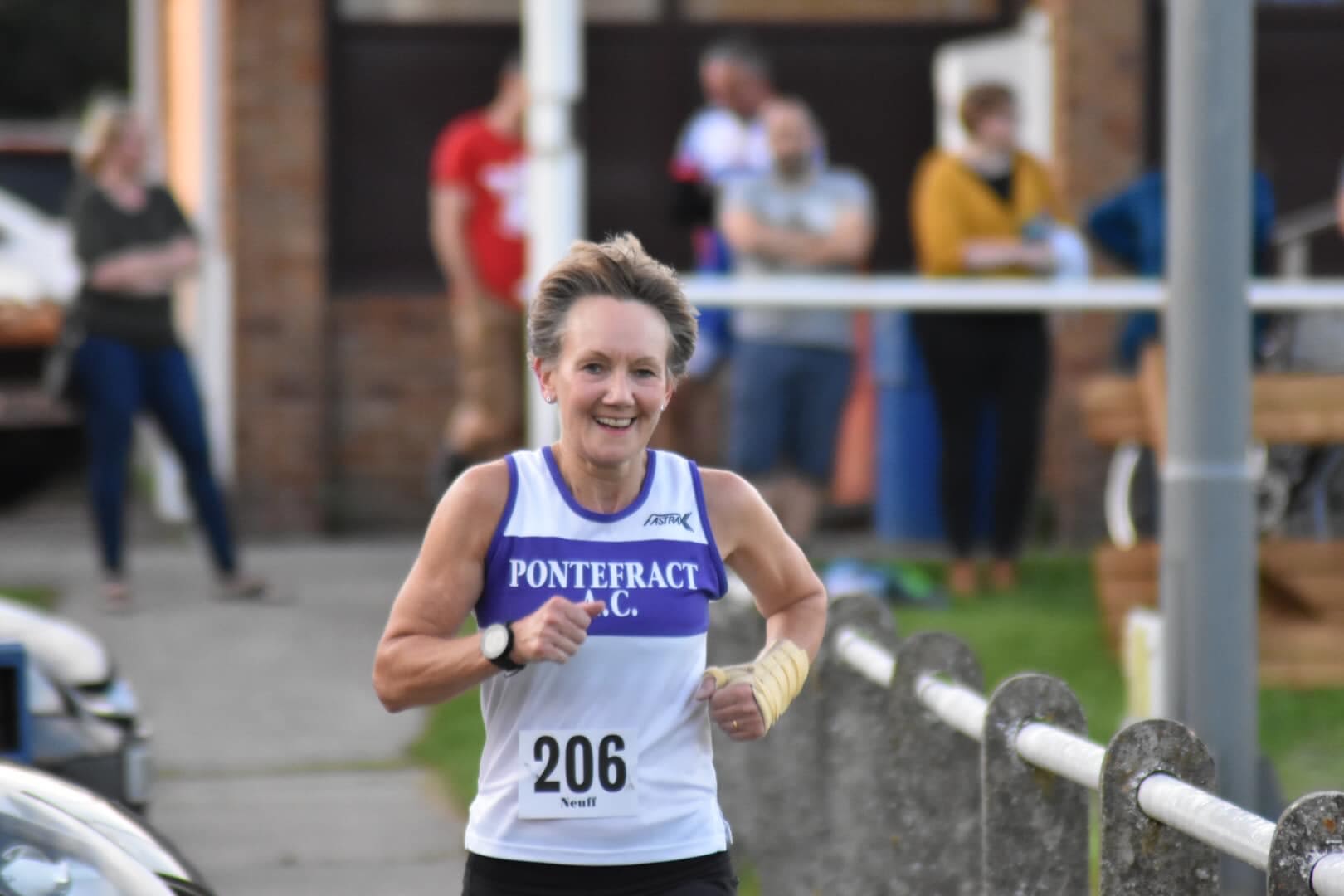 Not a big fan of virtual races and eager to add another marathon to her resume, Christine headed to the Milton Keynes Marathon Reimagined for an unusual but successful race experience.
She adds: "This was the closest thing to racing in my local area so I signed up, downloaded the race app and really enjoy the course which was mostly off road. My biggest challenge was carrying my own water but it was great to be back out there racing."
Christine's performance in Milton Keynes puts her in a strong position for a place in the 60-64 age category in London next year.
She says: "To represent the UK at the world championships in London would be a huge honor. It would be a very proud moment indeed."
---
Another successful qualifying event that took place in September was the 42nd Warsaw Marathon in Poland. But instead of having a large event on one day as planned, they had to cut their field to 1,000 runners and they split the field into four separate heats of 250 people with one group competing on the Saturday afternoon and the others on the Sunday (a midnight slot, an 8am start and 1pm start).
Kasia Knapek, International Affairs Coordinator from the Warsaw Marathon explained: "In 27 hours we organized four marathons! We created a loop course, closed the start and finish area to spectators, followed our national safety guidelines and put all the runners' goodies and medals into a bag for them to collect when they were finished.
"It really wasn't easy but I love my job and, honestly, until the very last moment we did not know if new restrictions would prevent us from holding our marathon. Without a standard model to follow, as nothing is standard right now, it was a big challenge but I am extremely happy that we did it."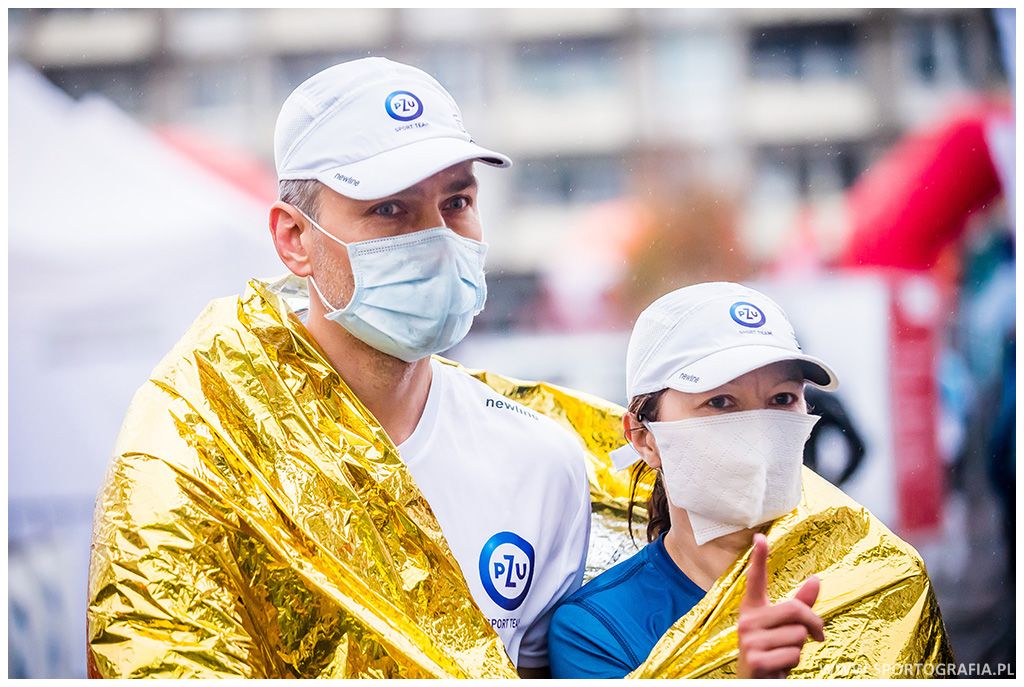 The 2020 Warsaw Marathon took place with social distancing measures in full effect
The 2020 Warsaw Marathon took place with social distancing measures in full effect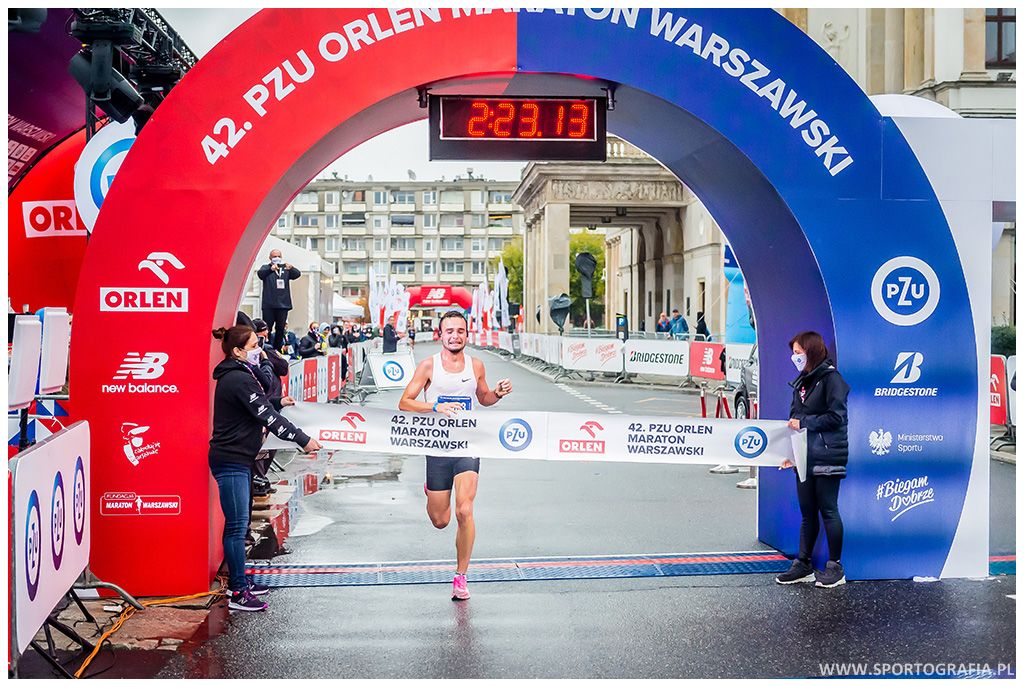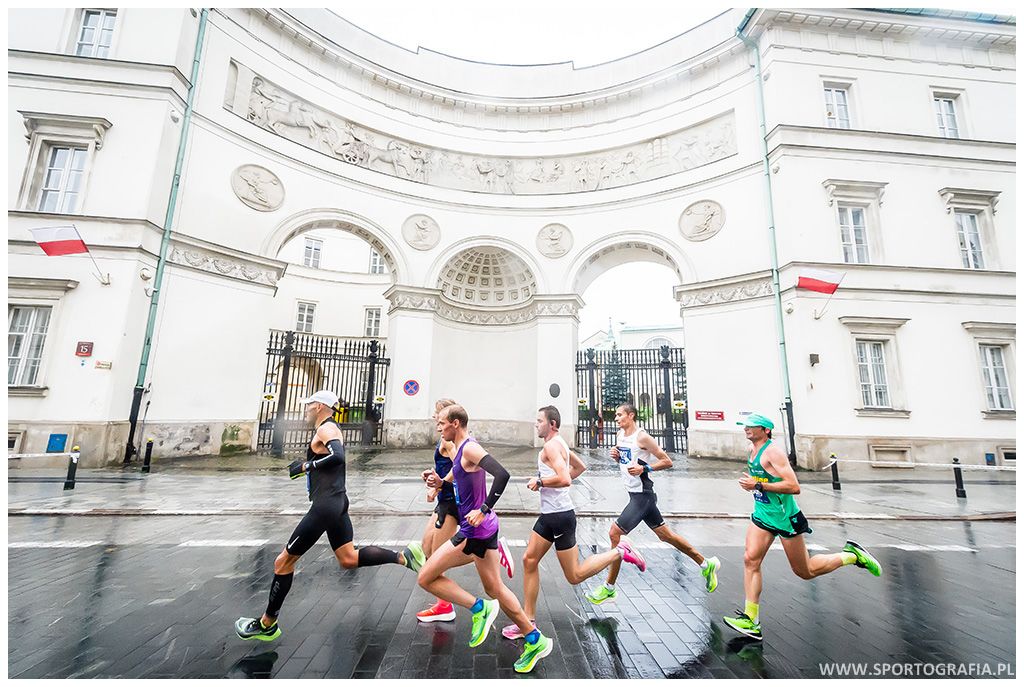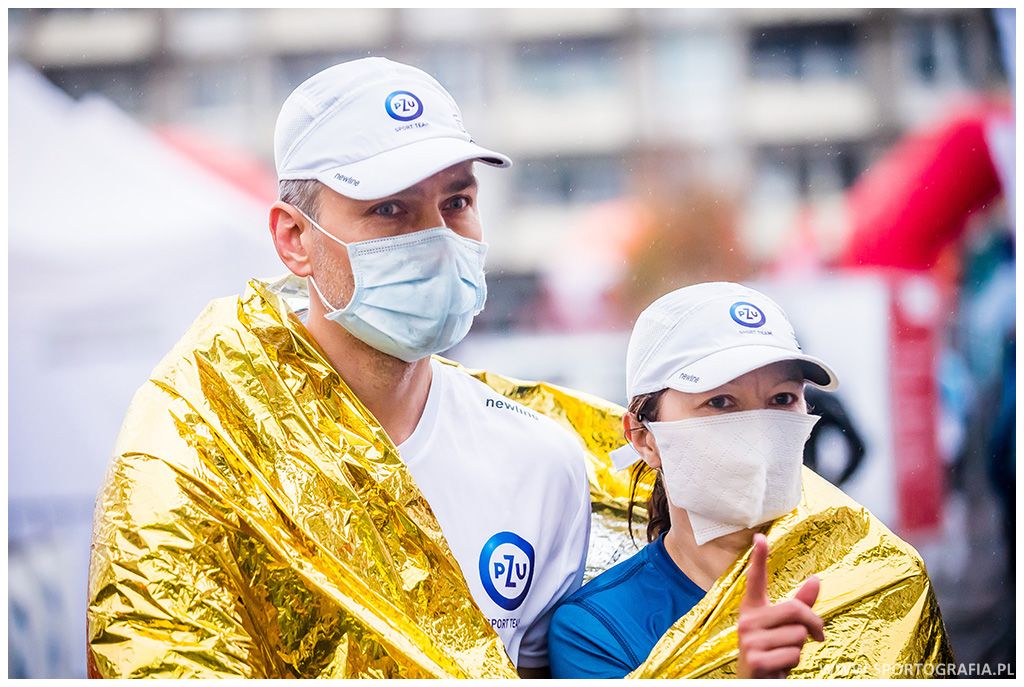 The 2020 Warsaw Marathon took place with social distancing measures in full effect
The 2020 Warsaw Marathon took place with social distancing measures in full effect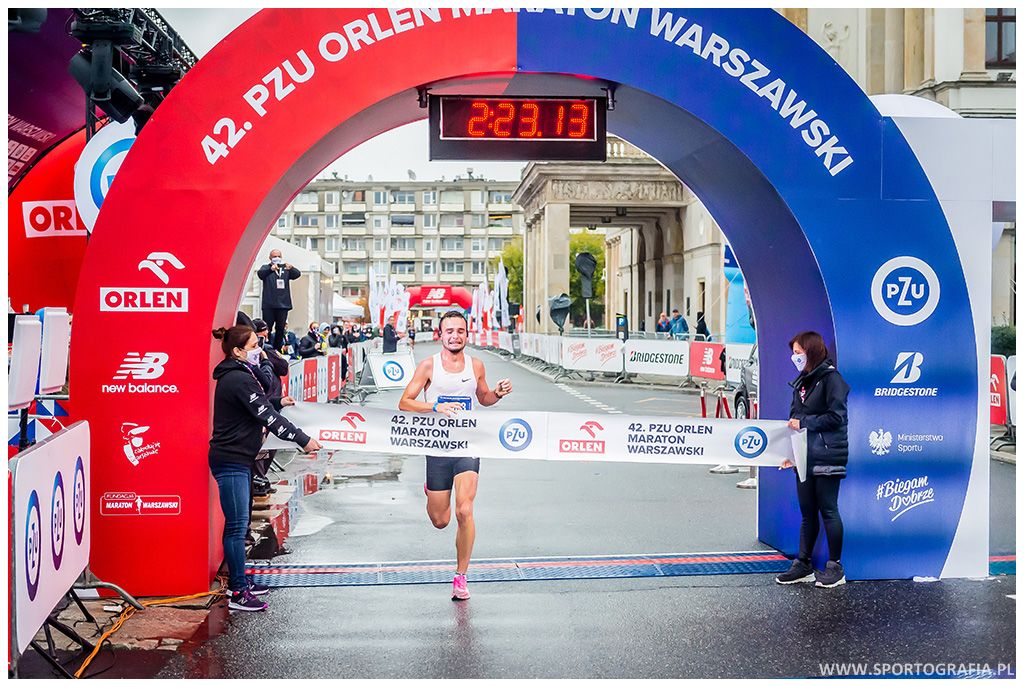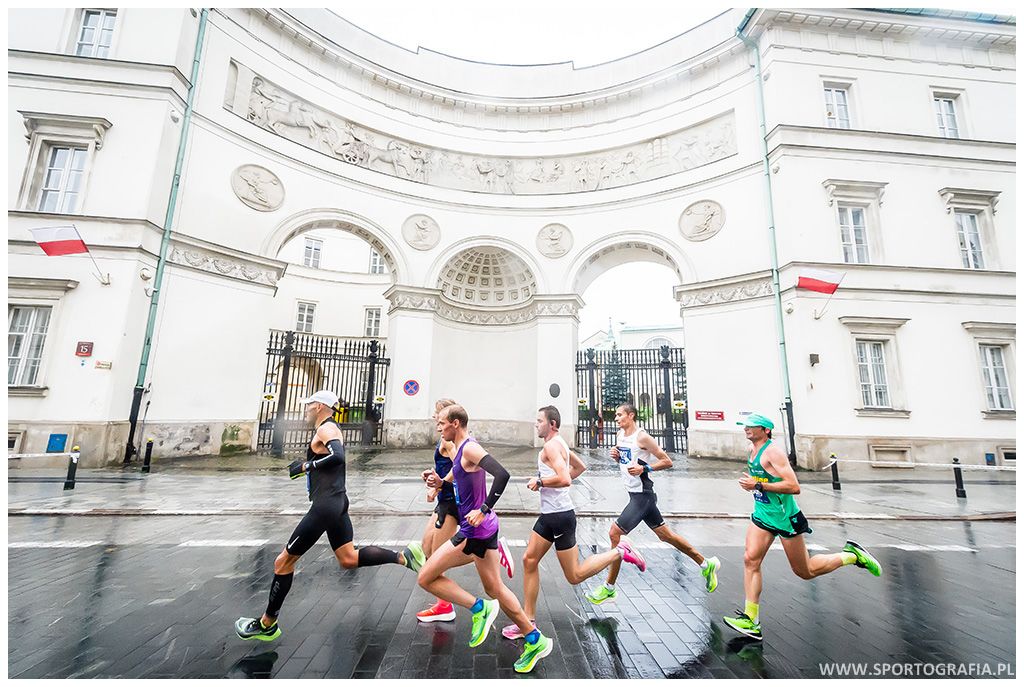 In the country of North Macedonia, a nation with a little over two million people, the Wizz Air Skopje Marathon was postponed from May to 4 October.
Race Director Kire Sinadinovski explains the impact that COVID had on their event saying: "We suffered from a big drop in sponsorship and we needed to come up with an event solution that would be granted permission from the authorities and work for our participants.
"We limited the participant numbers to 1,500; altered the start and finish location; eliminated crowds and followed all protocols including temperature checks and mask wearing at all times except when running.
"Only the elite runners had a mass start, while the others started at an interval of 10 seconds between every five runners. We allowed all the other runners to opt for a virtual race or transfer to 2021."
This is not the first time that Kire and his team have had to adjust. He explains: "We went through a very tough and stressful period but unexpected situations can easily occur, as we have experienced previously.
For example, in 2015, 12 hours before the marathon, we had to cancel due to terrorist attacks in our country, and then in 2019 we had to postpone the date and change the location due to our government elections and the arrival of the Pope in Skopje."
Also, on 4 October, one thousand kilometers north of Skopje, in the city of Košice in Slovakia, the Košice Peace Marathon was getting ready to run.
One of the participants was local runner Jan Hazucha, a Six Star finisher who secured his spot in the world championships in the first edition but is also holding the top spot in the 75-79 age category in the current season.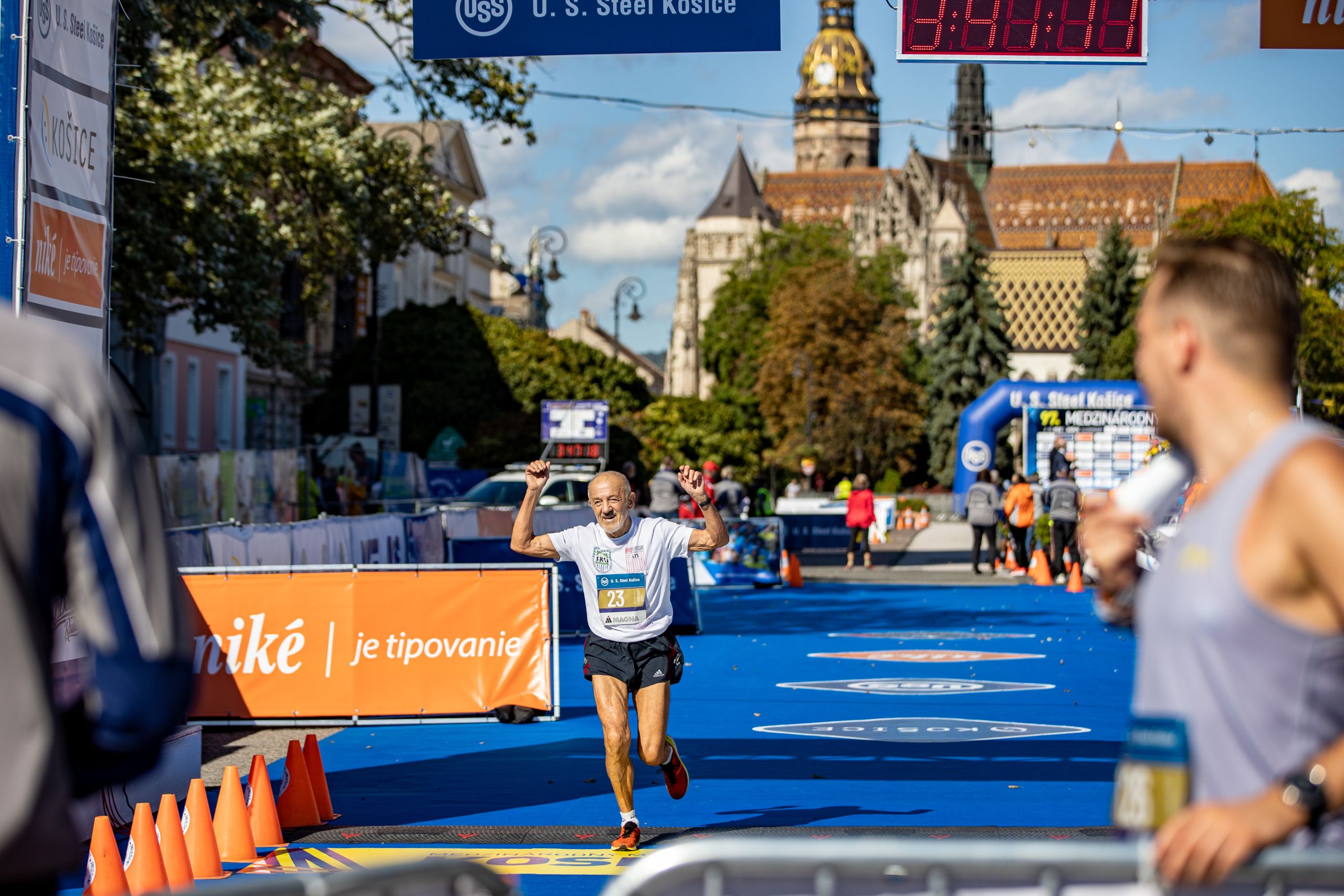 He says: "I was all set to be in London this year but COVID changed all of that so I hope to stay in good health to be able to run in 2021. I will be 78 years old and I can't wait to meet my fellow age group runners in person."
The construction engineer has never had a running coach and prefers to train alone. He runs 200km a month, he was swimming a lot before the pools were closed, and he enjoys cross-country skiing in the winter.
"This marathon is one of the oldest in Europe and only one week before the race the organizers had to reduce the number of runners taking part – I was one of the lucky 200," he says.
"We were all tested for COVID ahead of the race and the course was changed from two 21.1km loops to 10 laps of a 4.2km course. Very different, but I found it OK and succeeded with my goal."
---
Looking ahead to 2021, so many things in the running world remain uncertain, but the running community continues to be passionate and drive - and those organizing the events are doing all they can to keep the industry alive in a safe and secure way.
For events, they must continue to adjust. Kire adds: "In the coming years, runners may not be able to travel as much to other counties and attend other marathons due to all the restrictions between countries and the fear of infection, so we will have to work more locally to attract new competitors, because the number of people running has increased globally over time, even during the COVID-19 pandemic."
Runners are hanging on to the positives, and many are now looking ahead to next year's world championships. Jolita concludes: "It's the first time in my life I've been given the chance to represent Lithuania at a world championship!
"I have never dreamed about such an honor, it really means a lot to me. Perhaps it will be the biggest achievement of my life."